---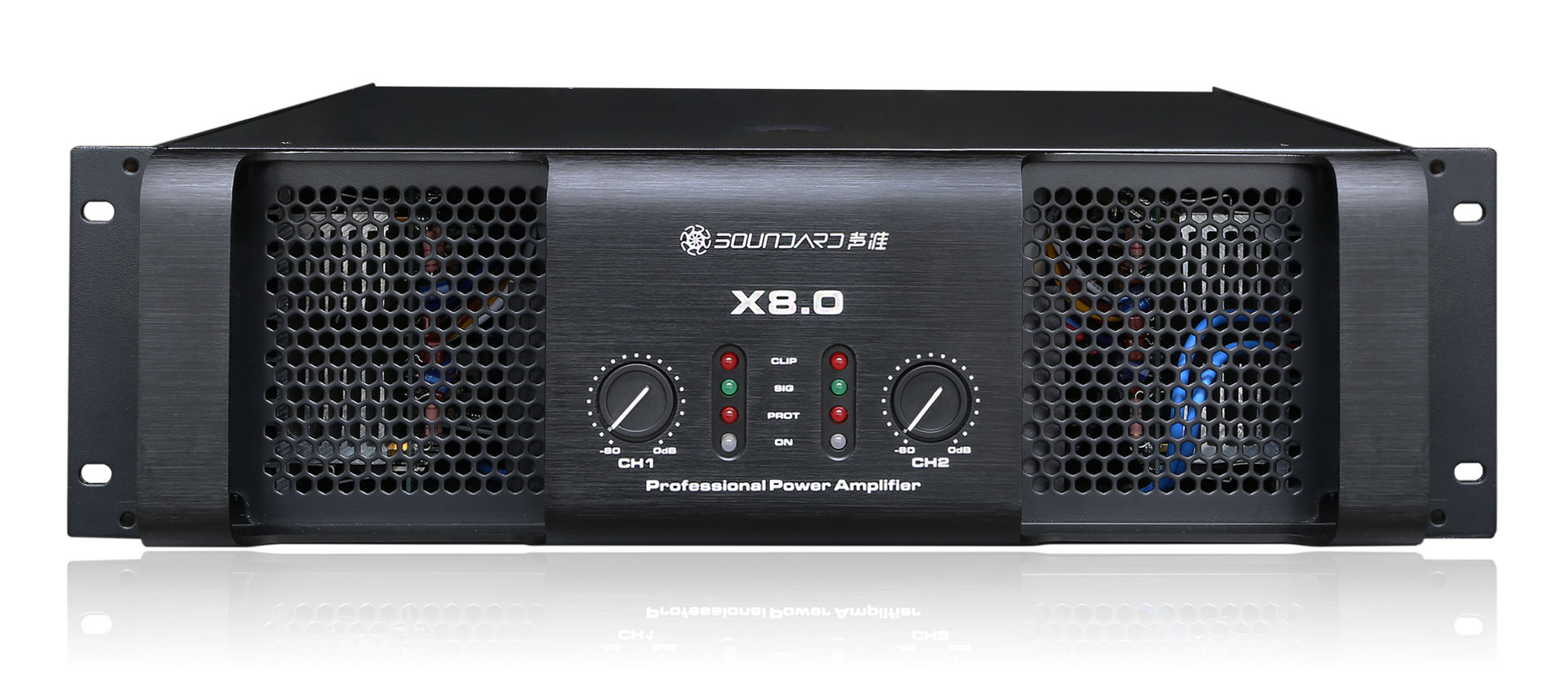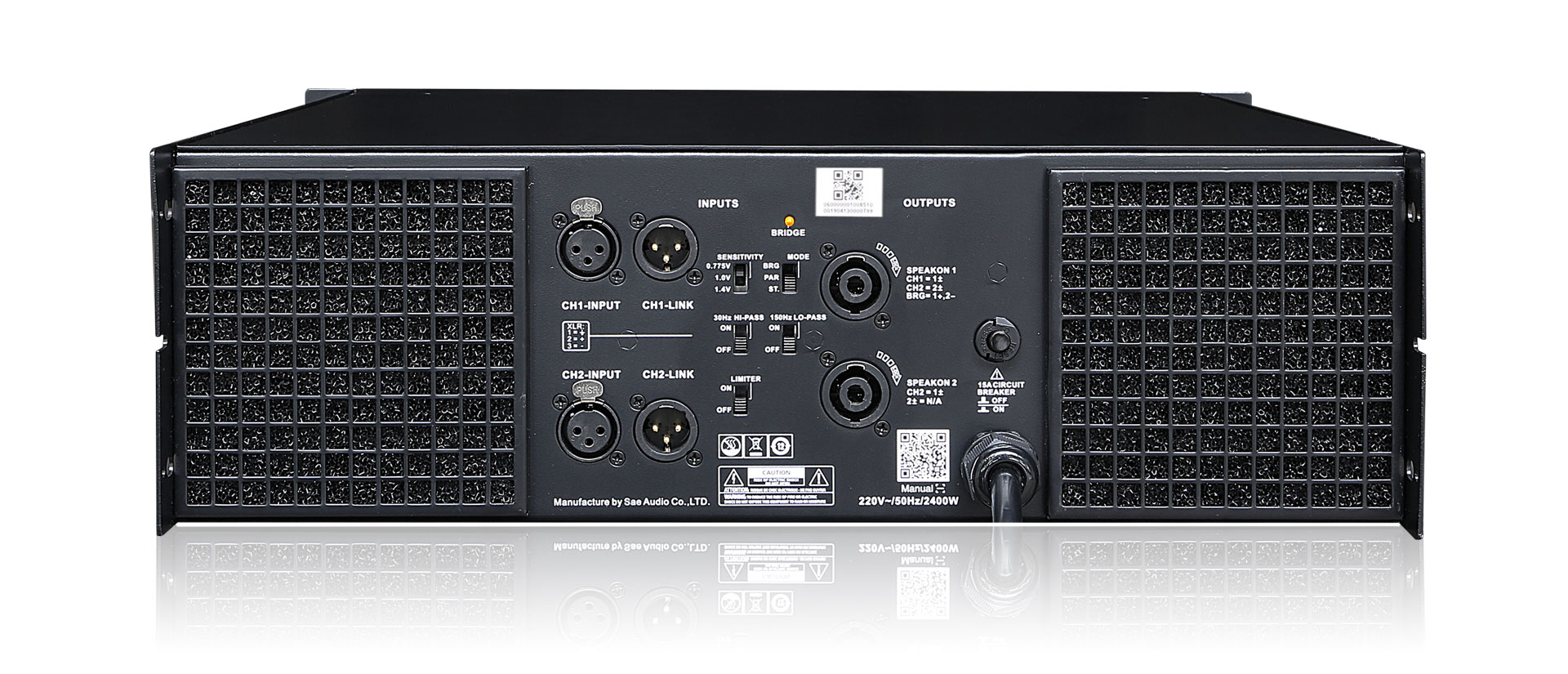 X series
SOUDARD X series is positioned in the field of high-end entertainment sound reinforcement. It can provide stable and high-performance driving capability under 8, 4, and 2 ohm loads, without fear of any speaker challenges. All of the AI ​​automatic mechanical plug-ins and SMD patch process technology are introduced, which greatly increases the welding reliability and consistency of the product, which is not available in other counterfeit products. In addition, all resistors use copper pins, high-power devices and heating devices optimize the layout process, effectively improve heat resistance and durability, and also effectively improve the inherent switching distortion of class H, making the sound quality more accurate and powerful.
features
■ Power frequency toroidal transformer power supply
■ Class AB power amplifier module (X5.5)
■ Class H power amplifier module (X8.0/X13)
■ XLR input socket
■ Speakon NL4 output socket
■ Three connection modes can be set (stereo/bridge/parallel)
■ Input sensitivity selection on the rear panel (0.775v / 1.0v / 1.4v)
■ The rear panel has HI-PASS/LO-PASS function selection (X8.0/13)
■ There are independent channels on the front panel with protection indicator lights and peak clipping warning lights
■ There are independent channels on the front panel with power indicator and signal indicator
parameter
Model
X5.5
X8.0
X13
Power
8Ω Stereo Power
550W x2
800W x2
1350W x2
4Ω Stereo Power
950W x2
1280W x2
2030W x2
2Ω Stereo Power
1300W x2
1700W x2
2700W x2
8Ω bridge power
1900W
2550W
4050W
4Ω bridge power
2800W
3400W
5400W
Frequency response
20Hz~20kHz(+0/-0.5dB)
Total Harmonic Distortion
≤0.2%
≤0.05%
≤0.05%
Signal to noise ratio
≥80dB
≥80dB
≥80dB
Input sensitivity
0.775/1.0V/1.4V
Input impedance (balanced/unbalanced)
20kΩ/10kΩ
Voltage Gain
38.4dB
40.5dB
42.5dB
Output category
Class AB
3 Steps Class H
3 Steps Class H
cooling
Blow from back to front
Protect function
Soft start, DC, short circuit, overload, over temperature, clipping/distortion limiter, power up volume up
input section
Balanced input XLR female socket/balanced parallel XLR male socket
Output section
SPEAKON
Panel function
Power switch/volume control knob/power indicator/signal indicator/peak clipping limit indicator/protection indicator
Product Dimensions(mm)
W483xL486xH89
W483xL486xH133
W483xL486xH133
Packaging size(mm)
W620xL585xH170
W620xL585xH210
W620xL585xH210
Gross weight
27.1kg
33.1kg
38kg
Power
13A power cord
2.5² cable
2.5² cable
note
1. The above power is measured according to the EIA standard;
2. SOUNDARD reserves the right to interpret the above parameters. The parameters will change without further notice. The final parameters are subject to the product manual.